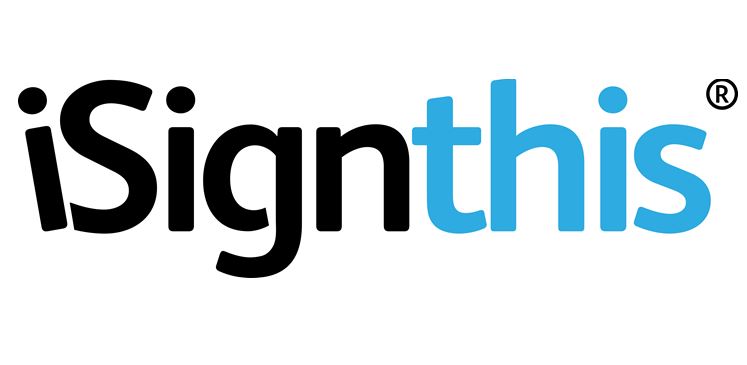 Company name: iSignthis eMoney Ltd
Description of internship: Join our QA/QC, SysAdmin and Pen Test teams in development of our ne-banking and RegTech platform.
Period: Entire Summer Period
Vacancies: 4 positions
Location: Athalassas Avenue, Strovolos
Employment Basis: Full time
Salary: 750 euro / month
Required Skills: Java, Linux, analytic skills
Internship Objectives: Exposure to actual QA/QC, SysAdmin and PenTest, leading to permanent role with Company.
Expected Deliverables: Recommended improvements to our UI, workflows, as well as detailing outcomes from QA/QC, Pentest and Sysadmin configs.
Contact: This email address is being protected from spambots. You need JavaScript enabled to view it.
Company URL: http://www.iSignthis.com

iSignthis is an Australian Securities and Frankfurt Stock Exchange listed company, that provide identity banking services.
Our flagship product, Paydentity™, is used by some of the largest and most innovative financial institutions in the world, to both identify their customers, as well as process payments and transactional banking.
We are a Central Bank of Cyprus regulated EEA Authorised eMoney Institution, that provides transactional banking services for our FinTech, gaming, gambling, banking, financial services, and retail customers.
Our office in Nicosia is seeking talented graduate Java developers to assist with our growth. We encourage recent as well as just graduated developers and aspiring system admins to apply. Upcoming projects include Computer Vision, AI/ANN, eBanking, extension of our payments systems, security, e-Identity and developing applications based on our patents.
Sysadmins will be exposed to Linux based cloud technologies on AWS, automation, infrastructure as code, as well as infosec to the meet ISO27001 and PCI DSS requirements, business continuity and disaster recovery planning.
What does and iSignthis Graduate Developer or SysAdmin do?
You will be part of our Operations, ISXPay or Paydentity delivery teams and work to ensure smooth and efficient, design, development, implementation and deployment of iSignthis products.
You will learn on the job and get hands on experience from day one, including in bank grade security, systems and applications.
You will follow iSignthis software engineering standards, applicable software development methodology and release processes, to ensure code is maintainable, scalable, supportable and demo the software products to stakeholders
You will work within a team, collaborate and add value through participation in peer code reviews, provide comments and suggestions, and work with cross functional teams to achieve goals.
You will assume technical accountability for your specific work products within an application and provide technical support during solution design for new requirements.
You will be encourage to actively look for innovation and continuous improvement in all assigned tasks, and contribute to our patent research and/development.
You may also be assigned to directly support our customers through integration, provisioning, change requests and updates.
What we need from you:
Essential
Be able to demonstrate knowledge of how/why a program works, not just knowledge of the syntax and some libraries
Be competent in preferably Java, C, C#, C++
SQL or NoSQL
Source control systems (GIT,SVN,etc)
Engineering or Computer Science Degree or Advanced Certificates
Desirable
Java
HTML5
Experience with event driven programming
PostgresDB / MySQL / MongoDB (or at least other NoSQL such as couchdb etc)
Exposure to AWS
Recent graduate up to 2 years experience
InfoSec knowledge
RESTful Web Services
Please send your CV, academic transcript and examples of your work to This email address is being protected from spambots. You need JavaScript enabled to view it..
See the brochure below.