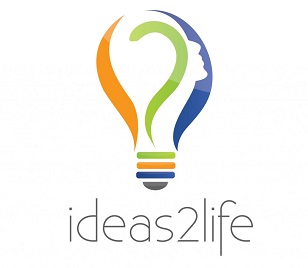 Θέση
Web Development Internship
Data Analytics Internship
Περιγραφή εταιρείας
The vision of our team is quite simple. To evaluate many ideas and bring them to life, targeting both Cyprus and Global markets. For more, visit: https://ideas2life.com.cy/
To work with an actual startup team and see the daily challenges from the inside.
To gain extensive knowledge and experience on the topic that you will be working on.
To receive coaching and mentoring from an Amazing Startup Team.
Our team is growing very fast, and every single year we have hired one or more of the people who have successfully completed our internships (4 in total).
Στόχοι Έργου
Web Development Internship
Data Analytics Internship
The candidate will be given access to all the data of foody.com.cy (analytics, db records, marketing logs) and will be asked to do a full analysis and find insights from the data. Some questions that could be answered are:
Which are the most effective marketing campaigns
What are the factors that influence the expected orders per day (weather, external events like football, week of the month, day of the week etc)
How are different restaurant categories affected by the above
Ideally, the internship will end with the person building a predictive model, that could predict with some accuracy how many orders will happen on the next day, at which restaurants and many more.
Διάρκεια τοποθέτησης - ωράριο - μισθός
1 st of June – 31 st of July, unpaid.
Επικοινωνία
Οι ενδιαφερόμενοι φοιτητές θα πρέπει να αποστείλουν Βιογραφικό Σημείωμα στο: This email address is being protected from spambots. You need JavaScript enabled to view it.