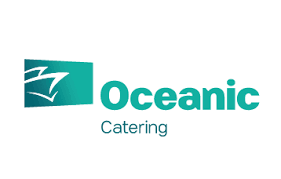 Oceaning Catering Limited is opening 2 positions in the Systems Department
An Assistant Systems Developer and a Systems Administrator. Suitable for newly graduates or with people with minimum job experience.
The positions are for permanent placement, in Limassol offices. Over and above salary, there is medical fund and provident fund
Job Descriptions:
ASSISTANT SYSTEMS DEVELOPER
In coordination with the Systems Developer, the Assistant Systems Developer will be responsible for the development and implementation of various OCL peripheral systems and 3rd party interfaces with various external systems, following the development cycle and reporting structures as per Group policies.
KEY TASKS AND RESPONSIBILITIES:
Discuss the company's requirements and together with the Systems Developer, to propose solutions
Use development tools to write and test code to develop these solutions
Write documentation and operating manuals
Test and modify systems to ensure that they operate reliably
Provide user training and support
Respond to feedback
Fault finding, diagnosis and bug fixing
SKILLS, QUALIFICATION AND EXPERIENCE REQUIRED:
Must have:
Bachelor's and/or Master's degree in Computer Science
Minimum development experience (newly graduate)
Good understanding of business processes and existing systems within scope of the project
Confident communicator, willing to take a leading role in improving the business
Well respected amongst peers
Excellent team working skills: able to solve problems collaboratively
Structured, methodical approach
SYSTEMS ADMINISTRATOR
The Systems Administrator (SA) will be primarily responsible for maintaining the data quality in the CMS accurate at all times. Towards this effort, he/she is responsible to liaise with all the departments and verify that the information in the system is correct and up to date. The SA is also responsible to bring to the attention of the management any issues from lack of proper data, bad practises and also provide ideas and suggestions on how the data quality and overall the system can be improved.
Another important role of the position is to support the daily needs of the end users, and provide quick support where and when this is possible. If more involved support is needed, then, the issues will need to be escalated to the vendor and/or to Group IT, and follow up until the successful resolution of the issue.
KEY TASKS AND RESPONSIBILITIES:
Update and maintain the master data in the system at all times as per instructions provided by relevant department
Receiver of all the support issues and maintenance of a log for future need (identify training needs, system bugs, etc)
Provide 1st level support and guidance to all CMS users
Liaise with higher levels of support and escalation of other non-1st level issues to them (immediate supervisor and/or vendor where applicable), and follow up for final resolution of all system issues
Identification of areas of concern and suggest areas of improvement for the systems
SKILLS, QUALIFICATION AND EXPERIENCE REQUIRED:
Must have:
Bachelor's and or Master's degree in Computer Science or Business Administration
Good understanding of business processes
Confident communicator, willing to take a leading role in improving the business
Well respected amongst peers
Excellent team working skills: able to solve problems collaboratively
Structured, methodical approach
Desirable:
Hands on experience with reporting tools (Power BI, Crystal Reporting, etc)
Good understanding of SQL and databases
Experience of working on similar projects in the past an advantage
Contant Information
Marinos Markides
Systems Manager, Oceanic Catering
Tel: +357 25 848 426 / +44 1414202550
Email: Αυτή η διεύθυνση ηλεκτρονικού ταχυδρομείου προστατεύεται από τους αυτοματισμούς αποστολέων ανεπιθύμητων μηνυμάτων. Χρειάζεται να ενεργοποιήσετε τη JavaScript για να μπορέσετε να τη δείτε.
www.oceaniccatering.com